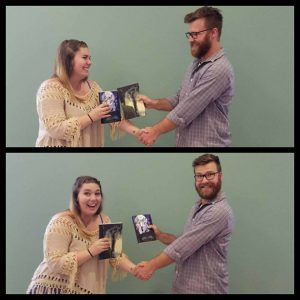 Last weekend offered something all of us pray for, whether it's an audible, breathed prayer or not:
Time with people we love and care for and MISS as the clock pulls us forward
My hometown library hosted a book signing, and Lindsey S. Frantz (a childhood best friend) and I were able to attend, and sign, our newest works. That in itself was a great blessing. To be able to write and share our stories with others. But the best was still yet to come that day.
We had friends and family in attendance, when so many other things were happening in the lake community of Monticello. It meant so much that people chose to stop by and say, "Hello!"
We saw people we hadn't seen since the days Monticello High School stood three stories high on Cave Street. And that in itself was also like walking into the wonderful past.
I saw teachers I respected and still talk to this day. Vicki York Davis. Carolyn Harris. Betty Hyden. Allyson Upchurch Tucker. Beth Brewerton. And family was there. And best friends. The library gave us a solid 2 hour window. And the reunion saw people staying well beyond that.
Then, the night held more reunions with best friends opening up their home in Somerset and allowing all of us to eat dinner together. And Sunday permitted my wife and I to see my grandparents, for the first time in many years. My brother, sister, and their families were also in town. I was able to see nine-month-old, Henry, for the first time.
Before we left, Mom packed up yellow and green tomatoes from her garden and put them in our car.
We were exhausted arriving in Chattanooga. But the time permitted us to see a microcosm of what I imagine heaven to be. It was worth it.