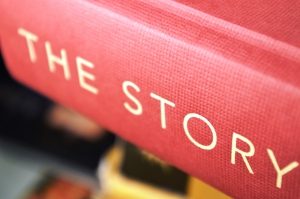 What's the best story title you've ever heard, read, seen?
One that makes you laugh, cry, hide under the covers. Maybe it does all 3 of those things. Maybe it's one you haven't read in a while. It could be a movie title. The name of a city you hope to visit before you die. One on your bucket list?
I'm currently working on a short story, and I've tentatively titled it "Lobster Meat is Sweet." It's silly and fun, and it makes me laugh when I read it. (Yes. It does have pertinence to the story itself.) But, that would make it even better if it didn't have a connection.
What's a title that cracks you up every time you read it?
One Flew Over the Cuckoo's Nest, A Good Man is Hard to Find, Brave New World, Do Androids Dream of Electric Sheep?, Where are you going?, Where have you been?, The Rockinghorse Winner, The Dead, Popular Mechanics, etc. etc.
Take a stab at it! I'd love to know some of your favorite titles. There's SO MUCH in a name!!