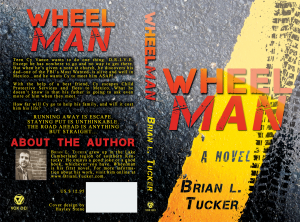 1 copy of WHEELMAN will be given away on Goodreads this Friday, Feb. 19th!
Step 1: Go to goodreads.com
Step 2: Create account or log-in with Facebook/social media
Step 3: Search 'Wheelman'
Step 4: Scroll down and select 'Enter Giveaway'
Drawing will be in 4 days!
I hope you win.
-Brian