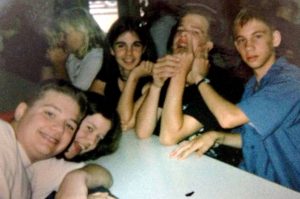 Friends.
Tell them that you love them.
"Love. Amour. Liebe. Amore. Amor. Ljubezen."
There are so many ways to say it. (The last one was Slovenian. You're welcome, honey.)
Why tell them?
Maybe because they let you do the 'Cluck Hunt' one Halloween, while dressed as Johnny Appleseed:
https://www.facebook.com/dani.pintopyles/videos/vob.12919627/518518643203/?type=2&theater
(If this link doesn't work, add Dani Pinto Pyles on Facebook. The video is a good one. You'll want to see it. Maybe for your next party?)
Game rules: "Two teams – 2 Roosters, 13 Hens, and hidden candy corn. The hens can only CLUCK to get the roosters attention when they find a candy corn. Only the rooster can put it in the hen's cup. Collect the most candy corn for your team to win."
Maybe because this friend didn't desert you when you danced like this: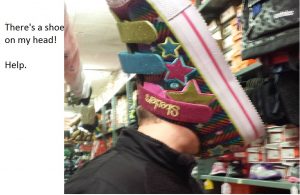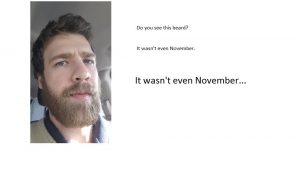 Maybe because they swam in lake water with you that was so murky you couldn't see the water moccasins. Just feel them.
Maybe they rescued you from yourself more than once.
Whatever they do/have done for you. They've gained the label 'friend' for no uncertain reason in your life.
Celebrate that today. Tell them, "Thanks for not letting me die that one time!" Or, whatever you feel led to thank them for.
God put them there in that space for a reason.