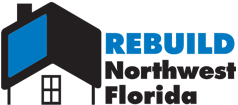 Ever Felt Heaven?
Weird question to ask, I know. In the context of being on Earth and all.
Maybe I should ask, Have you ever felt heaven on Earth?
A moment that seemed frozen in time. A glimpse of an after-life?
These are usually just blips when they've happened for me. God reveals them in the slightest ways. Simple nuances. Usually found in nature. Not at a computer screen.
A smell that takes you to a time, place. Seeing a friend you haven't laid eyes on in decades. Going to your favorite spot for lunch.
Heaven on Earth.
For me, it happened not too far from where the last odd tale occurred (see yesterday's blog, Best Road Trip Ever). Only, instead of Orange Beach, AL, this was due east along the Gulf Coast in Pensacola, FL. We were there for Spring Break, and I was a sophomore at the University of Kentucky.
No. This wasn't that kind of Spring Break. Haha.
It was a mission trip compliments of Hurricane Ivan's destruction (and aftermath), Spring 2005. I'd only ever known mission work to be about recovery in terms of re-building an area struck by disaster. This one, we were informed, was going to be demolition.
DEMOLITION.
Never has a word been so sweet on my lips before or since.
Our mission: Demolish an Air Force base in a week's time.
Sledgehammers to break toilet basins: check.
Leather gloves to rip gutters from houses: check.
It was a beautiful task!
The operation had been called: Rebuild Northwest Florida.
So, there was reconstruction taking place. But, something that often gets overlooked is that things have to be demolished sometimes in order to be rebuilt.
We were that crew.
The heaven on Earth moment happened, as we tore these abandoned Air Force homes apart. Each day the temperature climbed "higher and higher" (cue up 80s tune). Those working to remove shingles, nails, roofing supplies were getting cooked.
Guess who landed up there?
You know it. But, that's the only way to demolish a house. From the outside in. You can't get to the frame and the interior without first removing the exterior. So, we did. Me and several buddies. Man, that alone almost had the heaven on Earth quality. The temperature. The sweat. The work. Seeing friends get overzealous and accidentally falling through the exposed rafters to the ground below.
TIMBER!
(For the record: I only met gravity's temperament once.)
But, the heaven on Earth moment happened, as we paused one day in our labors. We heard a noise…We looked up…There were angels above us.
Blue Angels. Flying overhead. Putting on an aerial display. They were located in Pensacola.
We made a point to pause. Drink some water. Look at the majesty of their aerodynamics. All while holding onto the rafters so as not to fall through again.
I remember looking over at a buddy of mine, Josh Field, and saying "It don't get much better than this!"
He shielded his eyes as the Angels flew up, up even higher. We watched them spiral and turn and maneuver like Angels (for lack of a better comparison). It was a moment of recognizing that in the midst of storms, wrecks, and things being demolished to be re-built, God was there.
The world seemed to stop spinning, and we watched the planes spin instead, and all from those busted rooftops on the coast. I imagine heaven to be that sort of thing non-stop. Except God's orchestrating EVERYTHING, and there isn't any risk of hurricane or death.
It's all like that one moment but even better! Somehow.