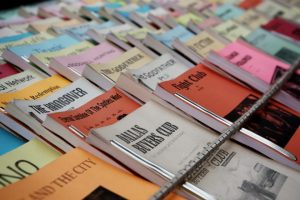 The hunt for a publisher is like seeking out a future spouse. The more you look, you realize it's not about looking at all.
Painful reminders abound EVERYWHERE.
The chief form of rejection is via email (21st century medium that it is).
The messages usually take on the traditional form of:
"…thanks for considering [ … ]. We are not taking [ … ] at this time. I hope you find a publisher soon. Thanks again."
No foul language. No harm done. Right?
But, other mediums are greatly preferred to the stale email: phone call, snail mail, or that coveted in-person meeting.
It's the heart of the matter. A book takes a long time to craft, edit, and maybe, hopefully, possibly, one day publish. The rejection emails storm the gates, flood the inbox, screaming- No! No! No!
Variations of the thanks for considering phraseology hit us dead across the forehead.
We long for a congratulations! sentiment. Just once. The elusive snow owl coming out to hoot.
Twas not today. I hope you fare better.
Some places that really help me are: Writer's Market, Writer's Digest (see, literary agents portion), Poets & Writers (pw.org), newpages.com (for contests) & Literary Marketplace. Check them out when you can. Also, submitting to competitions can help you gain traction in a saturated market.
The pros say to attend writing conferences (for your intended market) and seek out literary agents and publishers that way. It helps to remove submission barriers. I've not tried this more than once and my results were slim. I might try this again in the next go-around of conferences in my neighborhood.
If you have questions, feel free to write on here. I'll respond accordingly. I'm always happy to discuss successes, possibilities, and general Q&As. Thanks!