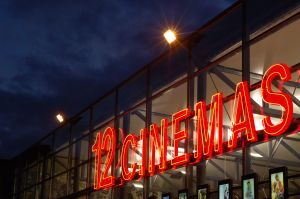 My wife loves Netflix.
I love books.
You see where I'm going with this?
Neither do I.
Oh, yes, there it is again. I wanted to ask you something…
How do you balance electronic media with everything else?
I love paper books over ebooks. (Don't tell anyone, especially my Kindle. It gets jealous.)
It's difficult to do 3 things at once. Have you tried to read books, watch Netflix, and discuss "the real world"? We have at our home.
I'm not gifted in the multi-tasking arena, and for anyone that knows me, they are probably shouting in agreement right now.
Stop shouting at your computer. Okay. Scrap the first question. Here's the REAL question, because media isn't going away, and we are all learning how to deal with its many blessings (and detriments). The question is: What's the Movie You are MOST Excited About in 2015?
Any movie. Any genre. You won't be ridiculed, questioned, or forced to walk the plank.
GO!