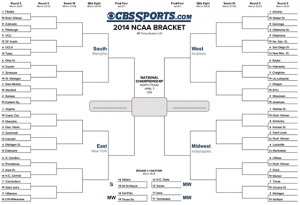 Every March, basketball reigns supreme for many across the US. You won't see much else on TV from now until mid-April.
It rains 3-pointers most of the year in my home state of Kentucky. In-season, out-of-season, and summer league all seem to run together. We played the game even when we didn't have a proper ball growing up. (I remember using volleyballs, soccer balls, and even kick balls to throw through hoops during the years of grade school.)
Nowhere will you see such ravenous basketball fans than those that support BBN! Many of us have to remind ourselves that it is (truly…painfully) just a game. Not an idol or any such business to be adored more than it should.
But…it sure is fun to watch.
I see it as a gift.
Glad that God made James Naismith who, in turn, made the game of basketball. Sure he was from Canada, founded another program we don't speak of too much in the bluegrass state *ahem* KU, and held a less than impressive 55-60 head coaching record in his time, but Naismith got this invention right.
Sure, stress levels are through the roof and the work productivity from Monticello to Covington to Paducah to Pikeville slows to a crawl each year, but the game is amazing to behold.
Questions we find ourselves asking: Will the sophomores step up like they did last year? Can Booker shoot 50% from 3-pt range? Does Cauley-Stein have enough mean bones in his body to be a dominant big man in March? All valid questions and equal to asking things such as: "Should we call off school today because of bad weather or not?" and "How's your mom doing?"
I love the stress. It is something akin to the fear one has before taking off in an airplane. It's unsettling and fun all at once.
To quote Mr. David Bowie, "Let's dance!"