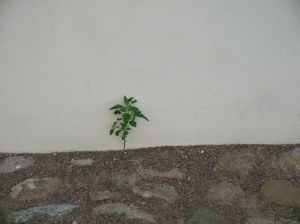 Saw McFarland, USA in theaters today.
Was reminded of the amazing story of the underdog.
Kevin Costner plays coach Jim White (based on a true story). He moves his family to a predominately Latino community of California and takes over within a P.E. teaching capacity, which, in turn, leads to him creating a track team. The local players we discover do so much more than just compete, as it's shown how they wake up, work in the fields, run to and from school, and participate in practices after school.
Their work ethic is unparalleled to other athletes across California, and the movie showcases how the coach's family becomes immersed in a community that embraces them, even when he is reluctant to plant deep roots.
Like many true stories, this one reveals its scope to be larger than the 2-hour film itself. It was uplifting and inspiring sure. But, this one had more than most sports classics. I'd put it in the elite category of sports film greats like–Rocky and Hoosiers.
The underdog story rang true with a lot of life lessons thrown in, and (as is often the case with good intentions) Jim White's family gained more from the move to McFarland than those they lived alongside that first year.
It called to mind a formative, final year of high school basketball for me. I remember the 2002-2003 senior year at my alma mater (Monticello High School) and playing basketball, as if it were yesterday.
We had a small squad, only won 1 game all year, and that season was the hardest of my life. I remember losing a game and our record moving to 0-10, and I felt like the world had stopped turning at that tournament in northern Kentucky.
I remember our coach not taking it out on us; he knew it was just nearing the middle of a tumultuous storm that wouldn't let up until mid-February. Going 1-25 was less than ideal…but he stayed with us.
The illnesses, wearing out 3 pairs of shoes, experiencing bad foot problems, broken bones, and broken hearts were just the beginning of what would be the longest year of our lives. But, I was thankful for the teammates I had.
I watched those 7 runners from McFarland High School, and their perseverance made me reflect (if you can believe it…I hardly can) fondly on my own torturous year. FONDLY. Yes. You read that right.
We lost and lost and lost some more. But, somehow our team learned something in the midst of all of those beatings: we were some tough sons of guns.
Some nights we were down 30 points by half-time and some games we lost by a last second 3-pointer that was partially blocked. But, lost we did until the last game of the regular season (and my last home game ever) at MHS (same initials as McFarland, too).
McFarland's perseverance was in overcoming all of the negative opinions other districts had of them and balancing the hard livelihoods that their families expected of them.
Our perseverance, at Monticello, was similar in regards to the poverty aspects, because we were listed as being the 2nd poorest district in the nation. (Today, we are officially closed as a school system. Our school didn't have a place to host our 10-year reunion in 2013.) Yet, we didn't face the finality of not being able to go to college or work in places that we could largely pick on our own accord.
Our options were still fairly limitless.
I'm thankful for the underdog story of McFarland, USA, and it reminded me that my own Monticello, USA story is unique and apart of me, no matter where I go.
Now if I could just get Costner to lace up his Nikes and play Coach Shane Blevins on the big screen we'd be in-business. Does someone know where he can be reached?