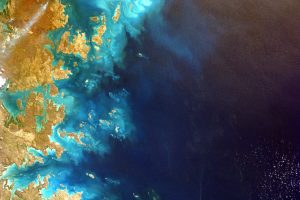 4 years. 273 days. That's the length of time one couple has sailed across various oceans of the world with Princess Cruise(s).
I only know this, because of a bulletin that recognized them as distinguished on a recent trip.
I couldn't process that milestone. 1,733 days at sea. 1,733 vacation days. 1,733 days passed willy-nilly with endless watermelon and copious entertainment. How?
I haven't had anything last that long in my life, have you?
I mean, apart from marriage, education, and well, breathing. [I've been alive that long but not much else.]
The couple's picture was prominently displayed on the cruise line's bulletin and I wondered what brought them out on the waters so much. Why would they keep sailing? And how the heck did they pay for it?
Has anything ever drawn your attention for so long? Any passion? Any hobby?
I can safely say I lose interest in things longer than a Netflix season.
This couple obviously found something in those 4 (almost 5) years at sea. But what? Did they secretly know where sunken treasure was and didn't want to tell anyone else? Their secret resting miles below the ocean's surface.
Maybe love was prodding them out to nature as they aged. It seems they could almost name a ship after you, if you cruised for 5 years with the same company.
Obviously Princess Cruises thought them significant enough to print their picture. But what was their story? What prodded them to embark for an eternity? Was it a Melvillian fixation with marine life?
Remember that song from the 90s by the band Fastball called "The Way"? It was about an elderly couple (Lela & Raymond Howard) who wandered from home one day and tragically drove over a cliff. Authorities indicated that they left their belongings behind and suffered from forgetfulness in their final hours.
I sometimes wonder what grabs our interests and keeps us enthralled. Imagine that something lasting for 5 years.
What do you care enough about to pursue for 1,733 days?