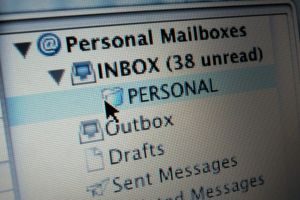 We all know eHarmony from the commercials.
The friendly, white-haired gent, Dr. Neil Clark Warren, founded what is boasted to be the "#1 trusted online dating site for singles."
Have you been there?
No. I'm not encouraging online dating to any one person. And, it's not that I see anything wrong with you wanting happiness.
My experience with eHarmony was actually a GOOD one, albeit humorous, as only things can be for my unusually awkward self.
Let me take you to 2004!
Yes. The year I left the college where I'd started with my buddies, and transferred to a new, bigger (scarier in size) school. (See, Dog Days of Summer)
I met some awesome new roommates in, Thomas, Obbie, and Mitch. But…
I was extreme.
In everything.
I felt the need to work out 3x more than the average college student, ate 2x as much as my peers, and tried to be involved in every on-campus organization that first year at UK.
To take this a step further, I also had to be looking for a girlfriend 14x more frequently than any of my new buddies. (They can attest to this.)
I looked East, West, and the other 2 directions on-campus. My wife thinks I'm still extreme, but this category is one that I pursued the most in Lexington.
So, that leads us to this story of how I found eHarmony and trusted it to lead me to Miss Right. (Remember, this was also the first year of something called 'Facebook,' and Kentucky was one of the frontrunners in connecting to other schools. I used it and saw the potential to hunt for the lady of my dreams, but it still wasn't as well-known as Dr. Warren's site.
Yep. I was all of 19 years old (maybe 20) and had already given up on meeting someone on my new college campus. I remember Thomas asking, "What are you doing? You can't give up yet! You just got here."
And, I shook my head and said something to the effect, "No. This is my only chance."
Of course, these were friends, and even though they had every right to think He's crazy! they stuck by me and…
watched me fill out all "29 dimensions" of the trusted site.
eHarmony was cool, I remember, because they asked a lot of great questions about upbringing, religious beliefs, and favorite hobbies. I thought, They can't be all bad like some of the other sites, because they want to know all about me.
And they did. That application took all of 1 day of not going to class or studying for the classes around that day. (The guys checked in on me periodically throughout the day to make sure I was still breathing.)
29 dimensions, all skeletons out of the closet, and 1 day of college life later I pushed the 'SUBMIT' button and awaited Dr. Warren's reply.
…
The answer came back quickly. The auto-response after I'd submitted it the day before and said the eHarmony staff would be responding with my results (or matches) soon. So, I bit my nails and couldn't sleep the night between. I recall eating a DiGiorno's frozen pizza somewhere in-between.
Thomas watched me check my email on that uber-slow Toshiba Satellite. It hummed to life, and I clicked on my Hotmail account. There was a new message from the eHarmony miracle workers.
It said…
Something something something.
And, I remember thinking: How kind of them to send this thorough response! And it WAS both thorough and kind.
I remember getting through the preliminary fluff and really appreciating their promptness and sensitivity in sharing what they said at the letter's conclusion, which read, in my own paraphrasing:
Mr. Tucker,
Your age and answering of certain questions led us to the analysis that you'd be best-suited for continuing to pursue your future companion and to not give up on finding them at this time. Thank you!
This is of course a paraphrase, but it REALLY made me laugh. Their honesty was terrific, and I was able to meet my wife, about 3 years later, but the RESPONSE of this survey was shocking to me at the time. They essentially said what my roommates had said as well. Except with a technical approach and some surveying included. Yet, I'm still so thankful for the result, which really helped me to get OUT of the dorm room those next so many years. THE lady was still out there, and I learned to not give up (or get dismayed) so easily. I definitely learned that Facebook (or whatever else that came after MySpace) wasn't the ANSWER for interacting and wooing someone.
Hallelujah and then some!
The fine people alongside Dr. Neil Clark Warren were there at just the right time. Now, I am SLIGHTLY less neurotic than I was at the outset of college.