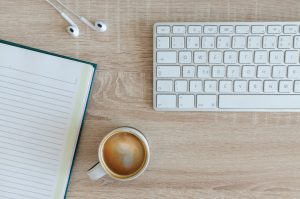 So you've written a book and it feels daunting to send it out into the world? Maybe even just looking at all of the options for finding a home for it are causing stress? You don't want it to end up in the wrong metaphorical hands with a publisher seeking to do it harm. So, what do you do?
Here are a few of the things I've learned, as a writer seeking publication over the past few years:
Self-publishing can work
There are several good resources available for making this happen –
1.) Amazon alone makes the submission, editing, and publishing process simple with Kindle Direct Publishing (KDP) & CreateSpace
Now Amazon even has its own line of publishing platforms you can get picked for and that's largely how people are gaining recognition and getting 1000s of reviews (books which would've never been discovered just 7 years ago!)
Ex: Pines (Trilogy) from Blake Crouch released by Thomas and Mercer (Amazon imprint in 2011)
2.) Don't feel you need to reinvent the wheel.
You might not even need an agent (oops! I said it), if you go a different route.
When in doubt, seek publishing databases supplied by places such as Poets & Writers at: PW.org
or, Newpages.com
Agents can really help get you noticed
1.) A great "agent" resource, especially if you write Christian Fiction is at: Michael Hyatt's website
2.) If you've already found the agent you dreamed of, finding/securing an established publisher is the next step. Please always remember there's nothing wrong with small, indie, or even hybrid presses. And often, they can supply larger %, offer personal feedback, and run promotions much the same way as larger presses.
One last word – If you have the time (and budget) to attend a conference in your neighborhood definitely block time on your schedule to go. It can be a real boost to morale and help in that ever-so-helpful department of networking. You never know who you'll meet.
Ex: I plan to attend one in Chattanooga this fall and it previously helped me get introduced to Ron Rash, Roy Blount Jr., and a bunch of other writers who've helped me immensely!
Happy hunting!