I have an obsession with hats.
See Figure 1 below for proper em-phasis (on the right syl-lable).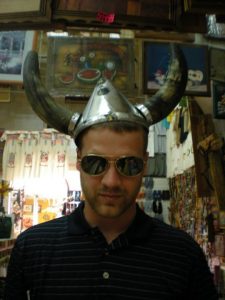 Call it temporary, and I'll show you a progression. This is compliments of Facebook and its record-keeping self. (Scary, I know.)
2004: (80s party)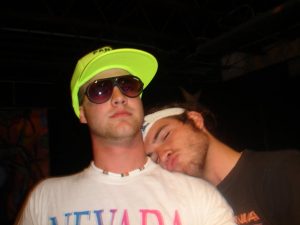 2005: (Halloween shindig with JT and Adam at Campbellsville University)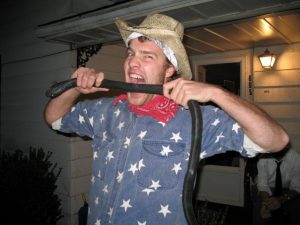 2006: (Residence life at UK and Burger King at 2, 3, or 4 am)
2007: (Pool table at Casa de Silvers)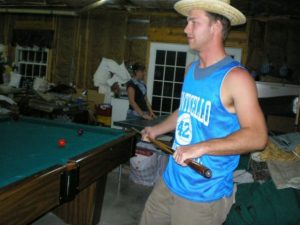 2008: (Honeymoon on the open seas and dry land and Illinois with the Mrs.)
2009: (Halloween in Monticello at the Pyles' residence)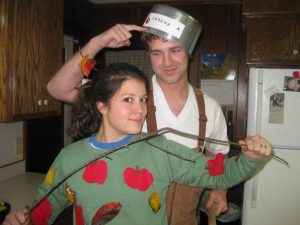 2010: (Mexico and Ohio)
2011: (Mexico again)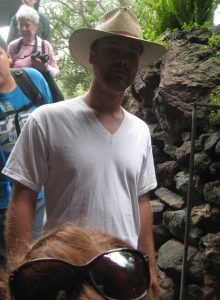 2012: (Gun range with sister-in-law and Florida and Kentucky)
2013 – Present:
Is, of course, still being written. The lesson learned from the above images?
I have entirely too many hats and…have worn them all to the best of my ability.
I'd like to thank Facebook for this field study in accessorizing. (Maybe the first one ever completed via social media.)
It has helped me learn 2 very important lessons:
1.) All hats are not created equal
2.) There's a right time and a wrong time to wear a straw hat. There's NEVER a wrong time to break out the Viking helmet. EVER.
*The Viking helmet shown above was worn during the Writer's Residency in San Miguel de Allende, Mexico. However, it was also a helmet worn during the cruise of January 2009 and was a great conversation starter.
**The golfer hat above was worn during New Year's celebrations with friends in Lexington, KY.
Do you have a hat that you wear almost every day of the week? What makes this the "go-to" hat?
I know I write this with light-heartedness and humor, but I really do look back fondly on all of these silly excursions and appreciate the times shared with good friends.
May you find any (and all) opportunities possible in 2015 to be yourself and celebrate the "less formal" arenas of your life.
God bless!