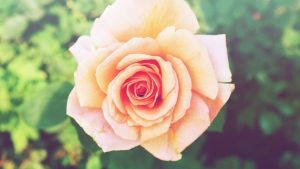 1. God bless you –
As I write this blog, I realize how much of a role God plays in EVERY thing. Having food, friends, a job, etc. are all results of God's provision. Family to share life with. There are an infinite amount of reasons this phrase should be uttered more (and, yes, I mean beyond the usage after a person sneezes…although, that IS kind and thoughtful.)
2. Have a great day –
Not like the McDonald's send-off from the drive-thru window. (Although, I've issued quite a few of those myself. And…I don't miss that green viser at all.) I mean the really genuine use of it. Smile when you see a person, talk with them, and especially when they depart. To care about another person's day shows them (and yourself) that you really do CARE about the life they're living.
3. Thank you –
Oh, where has this kind sentiment gone? May it be restored beyond the fake transactions we've grown accustomed to. Whether it be at the checkout lane (with a real person) or simply expressing an everyday gratitude via email, be sure to say this one from deep down. It's overused but never means more than when it's used with conviction.
4. You're welcome –
Like 'Thank you,' the sentiment of essentially saying 'You're worth it' goes a long way. Chik-fil-A has re-instilled kindness in the fast food industry. They say 'My pleasure' when you say 'Thanks' to them. It could be an example to all of us. Serving others makes us realize everyone matters.
5. I love you –
Try saying that to people that are closest to you. (Yesterday was Mother's Day. That's a good starting point. Mom.) Work out from there to extend to people that you find it a little more taxing to say these words to. (I promise I'm not trying to get anyone arrested here!) But, if you (and I) can say that to our friends on the "fringe," imagine what we can mean/do/say when we can extend to complete strangers.
6. I forgive you –
We could all write a book about this one. To love someone and say 'I love you' essentially trumps (or, goes hand-in-hand) with forgiveness. It's hard to love someone when you haven't truly forgiven them. To let the past GO makes loving someone that much easier. (I wrestle a lot with this one.) But, in the moments where I've been able to say "it's forgiven", I've been able to exhale and live life a lot better. Try it. (Hope my 'let the past go' comment didn't send you in the way of FROZEN.)
7. See you soon –
A great way, again, to say you love someone. Thinking of just yesterday, and my mom departing from Chattanooga made me realize how great this common phrase can be, when we really put our heart behind our words. "See you soon" can be "I love you" and "God bless you" all at once, if it's said from deep, deep, down.
7 Phrases That Will Make Your Life Easier