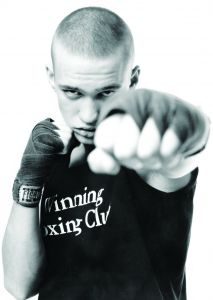 I'm 30.
Constantly learning NEW lessons in life.
Isn't that what we do as humans?
Learn. Grow. Develop (hopefully). Mature. Ripen into good Fruit.
If you're like me, there are backslides and this process isn't always chronological.
Some seasons of life are: Learn. Re-learn. Develop. Re-learn. And Re-learn.
But, thankfully there is a format. A "table of contents" to return to.
I think of successes and failures I've had recently.
The successes are always so fun to mention. (The failures I love to push behind the couch.)
But, all of them impact me. Every single one of these (+) and (-) marks count.
Example: Dentist appointment today.
I had the opportunity to be a real sour puss. (Never thought I'd say that phrase in my life.) But…I wasn't. I pre-flossed, sat in the torture chair, and tried to talk around the Beetlejuice contraptions when asked probing life questions. (+)
Example2: Driving from Dentist to workplace.
Maniac driver speeds up rather than acknowledging my merge into traffic. I brake hard. Say a few choice words. Make it to work regardless of said driver. (-)
Example3: Typing this to show you life matters. (+, I hope)
—
We are faced with "good guy" vs. "bad guy" choices every minute of everyday.
I was watching the re-cap video of the Floyd Mayweather vs. Manny Pacquiao fight, and I liked what Mayweather said about it afterwards. He gave credit to Manny, his fighting style, and professionalism as a boxer. But, he also admitted that he was thankful he'd won the bout and could retire at 48-0.
Imagine that kinda record in (+) and (-) thinking about life! If everything falls into the "win" column, we are perfect. Life is perfect. No one can beat us.
Pretty sweet thought, huh?
With enemies (and evil) lurking about, the world doesn't quite provide the 48-0 option to many of us, or, even some. It's non-existent in this life, but…thankfully there's the chance to try at it. Day in-and-Day out. We get to go another round!
While we might not be betting 9 figures on the outcome, or, able to go 12 rounds with the best fighters on the planet, the chance to test our mettle is ever-present.
Someone is always watching. Here's to the example you set.